Learning to sew is one of the greatest skills you can master! From repairing your own clothing to creating your own business, the possibilities are endless - we're here to help you get started. 

Understanding each material and how it should be handled is one of the most important aspects of learning to sew. There are many different ways that fabrics can be made, including being woven or knitted, whilst being made from an array of materials including animal-based fibres, plant fibres and artificial fibres. We've put together a list of our top sewing fabrics for beginners and what you can expect when handling them!
Sewing With Cotton Fabrics
One of the most cost-effective options for sewing fabric is cotton! A favourite for many generations, cotton comes in all shapes and sizes meaning it's perfect for almost every project. A natural fibre, cotton is produced from cotton bolls grown from its plant. 

The structure is durable, absorbent, and holds dye extremely well. Some common uses for cotton include woven fabrics such as canvas, denim, flannel, and much more! Typically, cotton is considered one of the easiest fabrics to sew; take a look at our range of cotton fabrics today for some inspiration.
Sewing With Linen
Derived from the flax plant, linen is a sturdy natural fibre that comes from Europe. Although sometimes thin to the touch, this great fabric is strong and absorbent. Linen is typically used for clothing and bedding due to its soft, comfortable texture. This material is also extremely quick at drying, making it useful for a variety of projects.
Due to its light and airy feel, linen is a great choice of fabric when sewing summer clothes! You can create beautiful vests and skirts from a few sections of good-quality linen. Although easy to use, treat linen carefully when sewing as it is prone to shrinking and fraying - making it the second easiest fabric to sew so far!
What Exactly Is Polyester?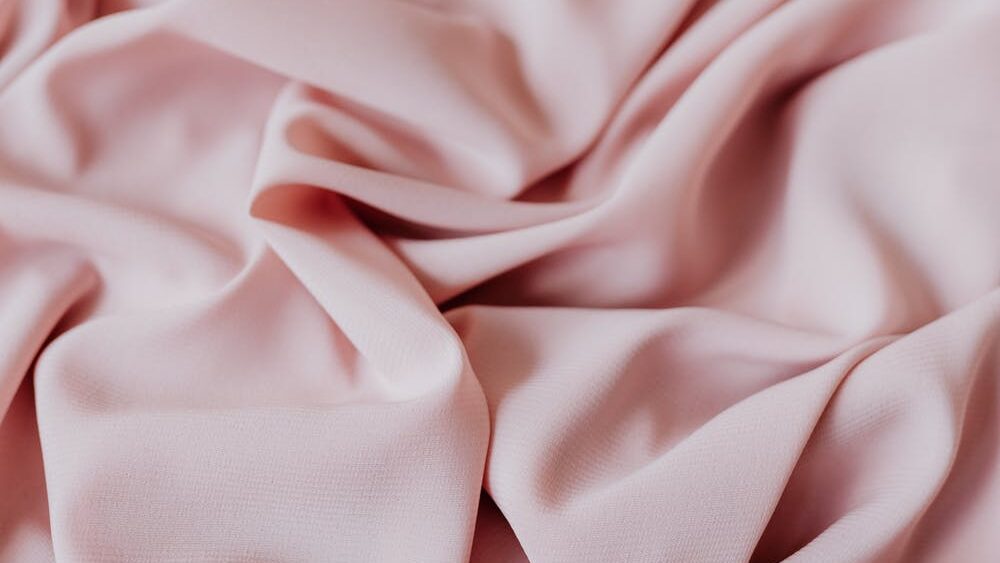 Unlike the previous two, polyester is an artificial fabric that is man-made. It is a manufactured synthetic fibre, made from a form of plastic that is typically derived from petroleum. Polyester fibres on their own typically have a soft and stretchy touch, making them extremely easy to use. 

Woven polyester is slightly more durable, while also feeling more light and silky to the touch. It has wrinkle-resistant properties which make it great to use for clothes, bedding, upholstery padding, and more. Browse our website to find the perfect polyester fabric for your project! Due to the many variations of polyester and the potential for them to stretch quite a bit, we'd rate this the third easiest fabric to sew in our list.
Experimenting With Viscose
Viscose is a really common fabric used in a wide variety of clothing and homeware! Soft and lightweight, viscose is naturally derived from the wood pulp of fast-growing eucalyptus or beech trees. It's an extremely versatile fabric that can be used for a wide range of upholstery, carpets, clothing, and more! 
Viscose looks a lot like silk but feels more like cotton. Due to its specific texture viscose can easily move around, so pinning it correctly is essential. Due to that reason, we consider this the most trickly material to handle. Browse our polyester and viscose mixed fabrics, like tartan, for a more durable option!
Choosing the Right Sewing Pattern
It's important to choose your sewing pattern before you choose your fabric. Typically, choosing your pattern will help you to understand what fabric would best suit your project, as well as how much of it you should buy. Once you've chosen both, you can customise your project with buttons, zips, colourful threading, and a variety of other accessories!
Shop Sewing Direct's Range Of Sewing Fabrics
Browse Sewing Direct's great selection of fabrics in our online store today! We also have some great sewing patterns available, as well as all of the other equipment you may need to complete your sewing project. Got a question? Get in contact today to speak with a member of our team. Happy sewing!