What to Expect When Starting Out in Sewing
Sewing patterns are comprehensive blueprints for building a garment from scratch. They include everything from the required dimensions for multiple sizing options to assembly instructions; these are a boon when stitching together the various pieces to form the final product.
There are two main formats in which to find sewing patterns: physical patterns, which are printed and distributed by brands and retailers directly; and digital, which are usually in PDF-format and available for purchase online.
However, it's worth noting that a physical sizing guide is essential as this will operate as a template when measuring the angles to cut from your fabrics, so even if you have a digital pattern, it will need printing to provide that all-important template.
Start Off Simple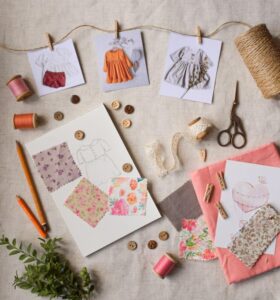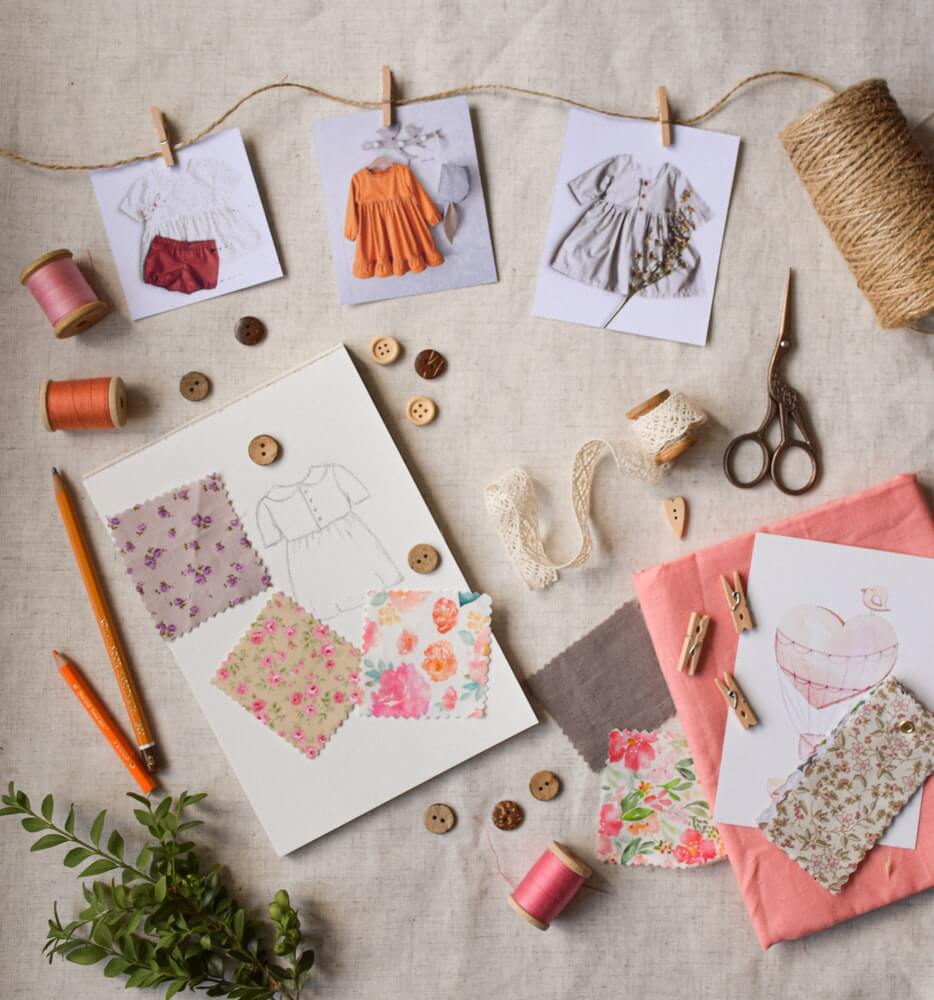 When starting out, it's important to pace yourself and opt for patterns that match up with your current skill level. An easy pattern will help you familiarise yourself with the general formula that sewing patterns follow, as well as serve as a springboard onto harder patterns that you might have your eye on achieving down the line.
Easy patterns can be classed as those that purely require working with fabrics and don't involve any additional pieces like zips or buttons, like our Tilly and the Buttons COCO TOP + DRESS (this one is particularly suitable for beginners).
Additionally, a pattern that doesn't have any tricky angles can be a winner, and selecting fabrics that are easier to cut is likewise a safe bet. Like any skill, though, your ability to read patterns and put them into practice will only grow the more you do it!
So, you have your new sewing machine in hand. What's next?
Foraying into the world of sewing can be daunting at first – especially when it comes to interpreting sewing patterns. Fortunately, this is a skill that quickly becomes easy once you've got to grips with the format; much like following a recipe, it has the potential to be immensely satisfying when your hard work pays off.
With this in mind, we've prepared a handy beginner's guide for getting started on your new hobby and making the most of any sewing pattern.
How to Use a Sewing Pattern
The first thing to do once you have your pattern in hand is to decide which size you will be making the garment in, so select your desired measurements from those available (unless it's a one-size-fits-all item like a scarf or hat).
Next, you'll want to cut out the individual pieces from the sewing pattern to act as guides when cutting your fabric into shape. Alternatively, tracing the pattern onto tracing paper to preserve the original pattern is an option, particularly if the original document has multiple guidelines that overlap.
From here, it's a case of carefully cutting the shapes from the fabric and making any additional markings that will be needed to assemble the pieces (such as small cuts to allow for folds and markings to indicate where the seams are).
Using pins to hold everything in place is a good way to handle fiddly sections – there's nothing worse than having your fabric fall out of place in the middle of stitching!
Browse Our Range of Available Sewing Patterns
Sewing Direct has a wide range of sewing patterns for you to browse when choosing your next project. Be sure to check these out here and contact us with any queries you might have – we're always happy to help.