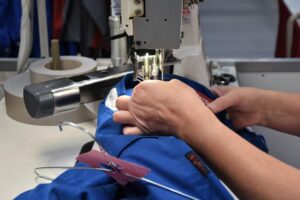 If you're looking to improve upon your sewing's output and efficiency, an industrial sewing machine may be the most sensible choice – but they can be quite daunting with their wealth of additional features and impressively efficient speeds and other capabilities.
Choosing the right machine, whether you're a seasoned pro looking to upgrade or a first-time dabbler, will help you to quickly conquer the learning curve and unlock a world of potential in your sewing.
What's The Difference Between a Domestic and Industrial Sewing Machine?
As the name implies, industrial machines are designed for more intense workloads, able to run for impressive lengths of time and tackle more demanding projects. They're not only useful in industrial settings, though; they're also ideal for sewers who are serious about improving their output and working at a higher tempo, even from home.
Because of their more heavy-duty nature, industrial machines do tend to require more maintenance than a typical domestic machine, which is worth bearing in mind.
The Top 5 Industrial Sewing Machines
Below is our pick of the top 5 industrial sewing machines to take your craft to the next level.
1. Singer Heavy Duty 4423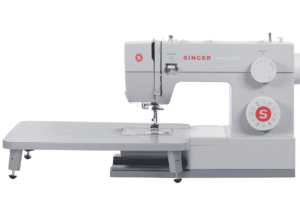 The Singer 4423 is a heavy-duty powerhouse, easily capable of handling tough jobs at home. As all industrial sewing machines should be, it's built for durability and long stints of activity. The best thing about it, though, is the price; it's one of the most affordable heavy duty sewing machines you can find, with no major sacrifices on performance.
2. Juki DDL-7000A
This entry boasts some out-of-this-world performance, with an incredibly high sewing speed (up to 4,500 stitches per minute) and a build quality that's designed to last decades of regular use. For what it offers, it's also very reasonably priced, offering industrial-level performance in a sleek, hardwearing package.
3. Janome HD9
The Janome HD9 is perfect for tackling large projects with its robust and sturdy build quality. It handles upholstery fabric and tough materials like leather with relative ease and feels first-class thanks to its aluminium body and weighty components. This is one worth looking at if you're wanting to tackle heavy jobs that require the machine to stay running for a long time.
4. Consew 206RB-5
The Consew 206RB-5 can perform up to 3,300 stitches per minute, a figure made more impressive by the longer stitch length (10mm, double that of the average machine). It might not be the best option for heavier materials like the Janome HD9 can handle, but what it lacks in raw power it more than makes up for in speed and ease of use. Once you've experienced how quickly it can get through projects, it's difficult to go back to other machines!
5. Juki LU-2810
Another Juki sewing machine that just had to make the list is the Juki LU-2810 model. If money is no object, this is the machine to go for: it's powerful, lightning-quick and versatile. The LU-2810 is designed to consume less energy, saving up to 20% electricity compared to other industrial-strength motors, and the bobbin can hold twice as much thread as the average amount. Its speed almost matches that of the Consew 206RB-5 (3000 stitches per minute), but unlike that machine, it's more than suited to sewing heavy garments.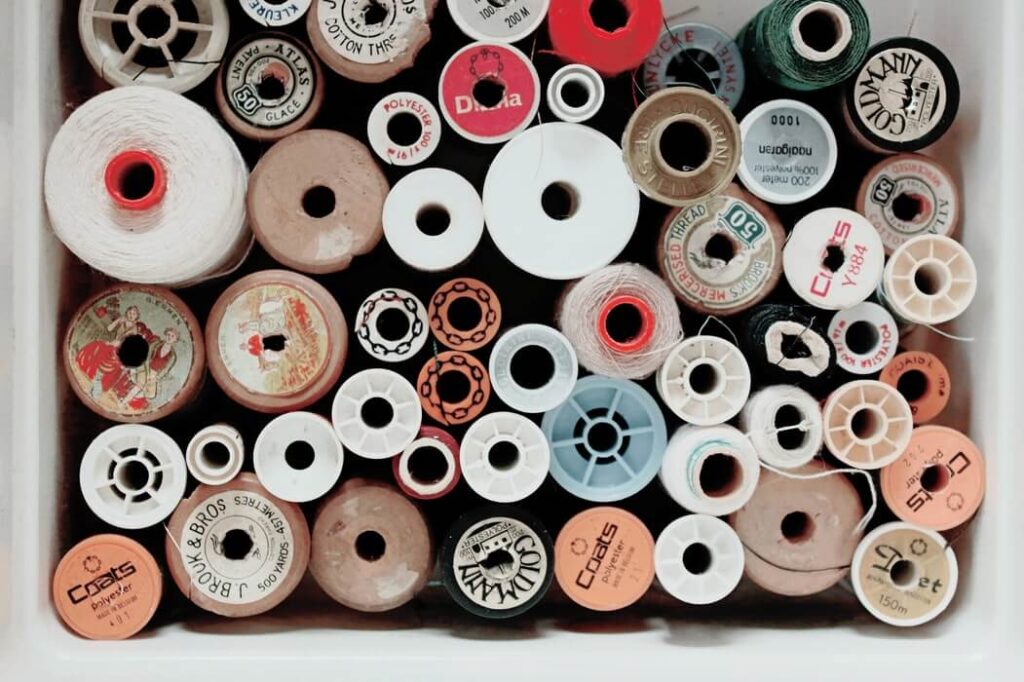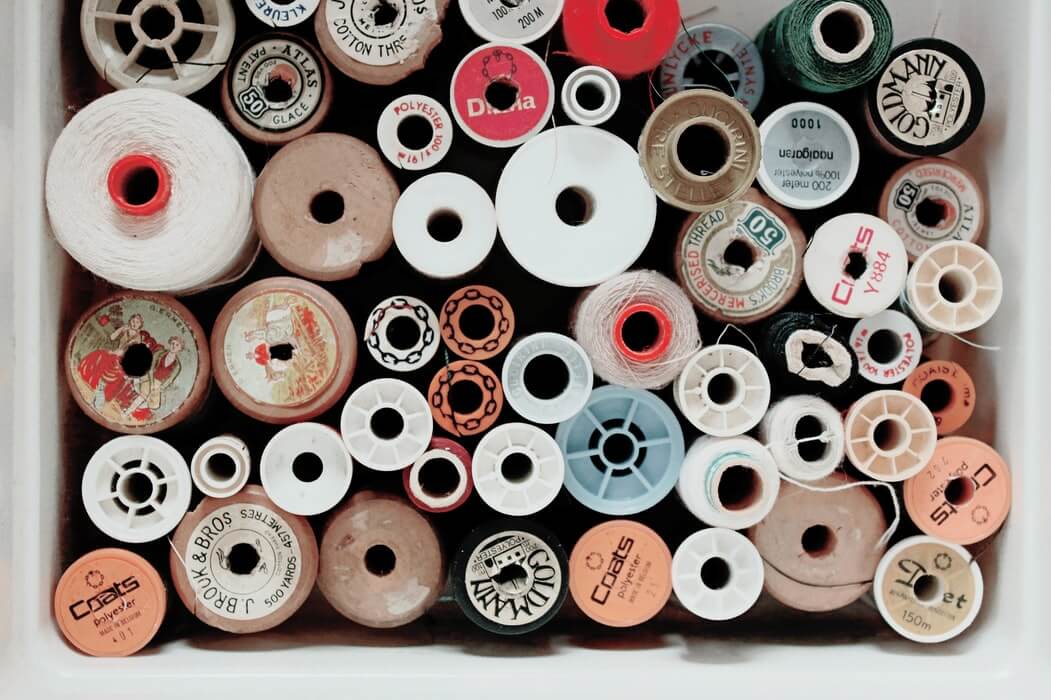 Not ready to make up your mind? Browse our range of sewing machine brands on offer or call our friendly team of sewing experts who can help you make the right decision.