If you have an avid sewer in your life and you're looking for a gift, you've come to the right place! At Sewing Direct, we stock a range of sewing gifts and delightful Christmas fabrics to bring festive cheer this season.
 Find the Perfect Gift for Sewers
Gifting at Christmas can be difficult, especially when you want to find the perfect gift for a special someone. If you have a creative or artistic person that you're looking to buy a present for, we have a variety of options available to you. From gifts for beginner sewers to stocking up their current haberdashery- look no further.
This Christmas Sewing Kit Makes the Perfect Gift for Sewers
There's no need to wonder about what to buy with this Christmas Sewing Hamper! Containing everything one needs to sew, it is your one-stop gift box, containing all the essentials you need to get started. It also makes the perfect travel sewing kit for those who love to sew on the go!

There are four patterns to choose from so you can customise it with them in mind. With thread, buttons, sew-on sparkles, and even some free Makower fabric, it makes the perfect stocking stuffer. Just make sure you pick up some needles if the recipient hasn't got their own sewing machine at home.
Sewing Gifts For Beginners
Looking for a sewing gift for beginners? If they don't yet have a sewing machine, a brand new one for Christmas is sure to put a smile on their face! The Singer M2105 Sewing Machine is an incredibly popular choice due to it being so simple and easy to use. 

We've also done a blog post on the best sewing machines for beginners, so make sure you read it if you need some more inspiration.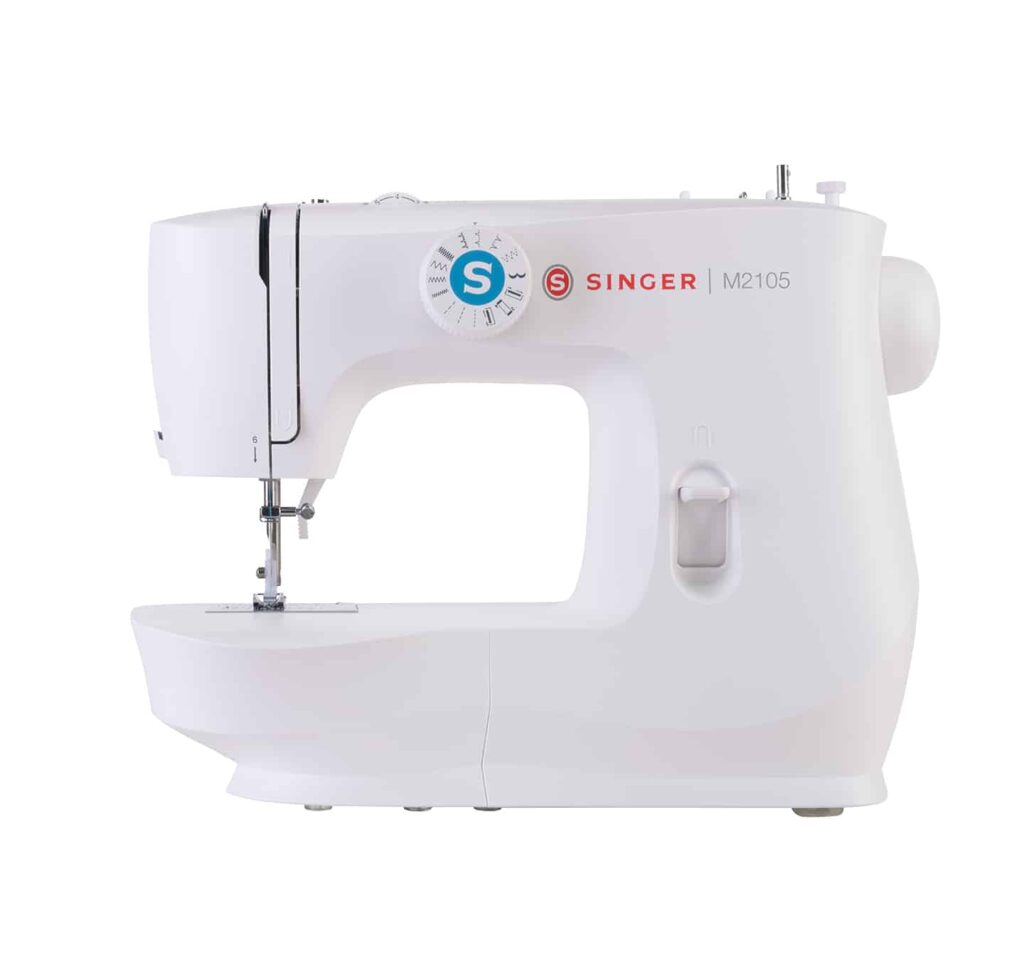 If they already have a sewing machine, you can't go wrong with a bulk set of threads. The Guterman Rayon Thread Set is suitable for machine embroidery and comes with 40 different colours to choose from. Never again will they have to use the wrong colour, and with 200m of each thread, you know your gift will last.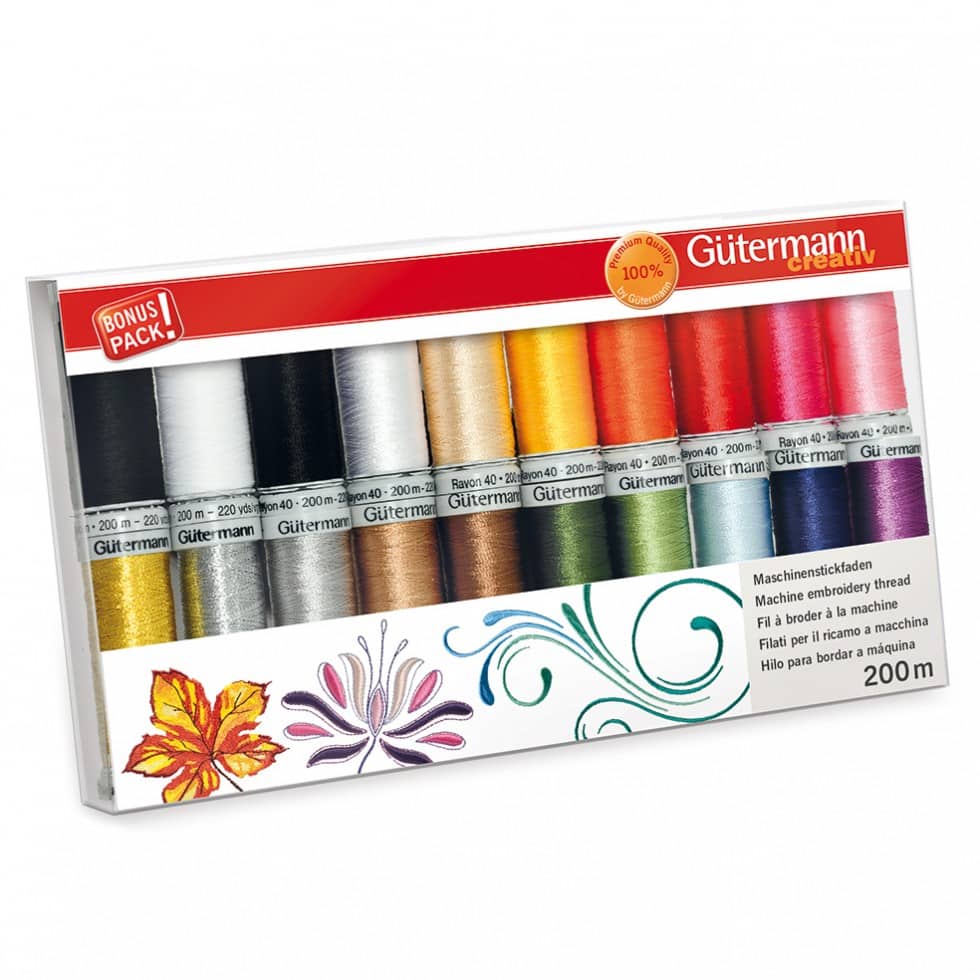 Gifts to Sew This Christmas
When it comes to Christmas, it's the thought that counts. There's no better way to show you care than by hand making an item of clothing for your loved one. We have a range of sewing patterns from Tilly & The Buttons available to buy. With a variety of different styles to choose from, you are sure to find a pattern to suit any taste.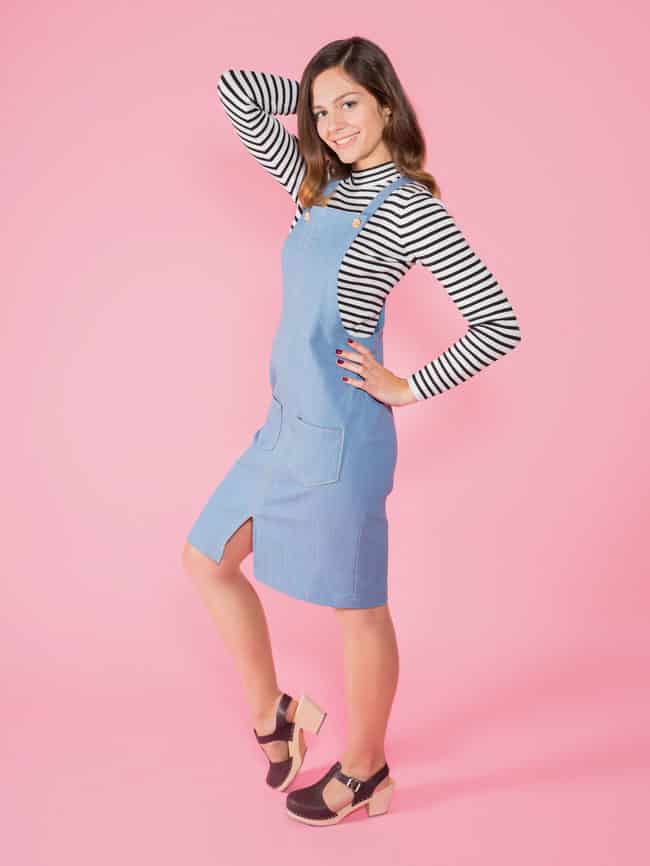 Deck the Halls with Christmas Fabrics from Makower
Whether you are planning on creating a festive pillow, a hand-sewn bauble, or a Christmas stocking, Makower has a delightful range of Christmas fabric to suit your project.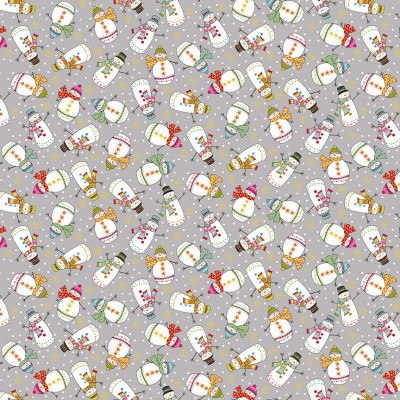 From the extravagant to the subtle, they make a charming addition to your projects. We have a Christmas spots pattern, available in red or ivory, that will add an artistic flair and a charming star pattern fabric available in red and light.
For those looking for a bolder pattern, we have a Christmas snowflake pattern in grey and a Christmas snowman pattern. No matter the project, put a handmade twist on your Christmas décor with our range of Christmas fabrics.
Get Ready for Christmas with Sewing Direct
At Sewing Direct, we have a great range of sewing machines, sewing accessories, fabric, and more for you to choose from. Whether you're looking for a gift for yourself or someone else, keep an eye on our website for all of your sewing needs.
Embroidery is a truly satisfying hobby and a wonderful way to personalise your garments and other sewing creations. An additional pattern sewn over a beloved item can give it a new lease of life – and it's incredibly fun to do, as well!
If you're looking to get into embroidery, you've come to the right place. This helpful guide will walk you through everything you need to know when starting with embroidery and how to use an embroidery machine.
Hand Embroidery vs Machine Embroidery: What's the Difference?
The first distinction to make when starting with embroidery is the difference between doing it by machine and by hand.
Hand embroidery is a much slower process that is, of course, entirely manual; you stitch the pattern into fabric yourself, creating a singular pattern in your unique style.
Machine embroidery, meanwhile, is much more automated, giving you a predictable but beautifully stitched pattern. Don't let the fact that it's automated fool you, though; it's still great fun seeing your pattern come together.
What Materials Do I Need for Embroidery?
Having the right supplies is vital for ensuring your embroidered designs are the best they can be. Here's what you'll need to get started:
Needles
Embroidery machines have special needles made for them, so be sure to stock up on these. You can buy Singer embroidery needles and Bernina embroidery needles in the Sewing Direct online store.
Embroidery Thread & Bobbin Thread
Ensure you're buying the best quality thread for your embroidery by choosing thread from reputable brands and made from the right material.
Bobbin thread is also important for embroidery – choose a thread that's lighter than your embroidery thread and consult the machine's manual for the recommended type to use.
Stabilisers
A stabiliser in embroidery terms is a material that holds your fabric in place to aid the accuracy of the stitching. They're instrumental in ensuring the embroidered pattern is as true-to-form as possible.
How Do You Use an Embroidery Machine?
Embroidery machines work using pre-designed patterns that are fed into the machine via a computer program. The exact process often varies by machine but is much simpler to execute in practice once you've got the hang of it.
From here, the machine will stitch the pattern exactly as the design dictates, giving you the same pattern every time – assuming you follow the right setup procedure. The type of stitching that a machine does is also unique and typically impossible to replicate by hand.
Among other things, it's a fantastic way to make professionally done Christmas gifts for your loved ones in a short space of time!
How to Choose the Right Embroidery Machine in the UK
When starting, you'll have the fun task of choosing the right embroidery machine if you haven't got one already.
There are several factors to consider here, including the size you want your embroidered patterns to be, the unique machine features, your embroidery expertise and your budget. For more information, see our blog on Finding the Best Embroidery Machine for your needs.
Buy Your UK Embroidery Machine Today at Sewing Direct
Ready to kickstart your embroidery journey? Browse embroidery machines at Sewing Direct and find the perfect one for you.
We're passionate sewers and embroiderers and take great pride in serving the UK's sewing community. Feel free to contact us if you have any questions or just want to talk embroidery – we'd love to hear from you!